How to Brew Kombucha?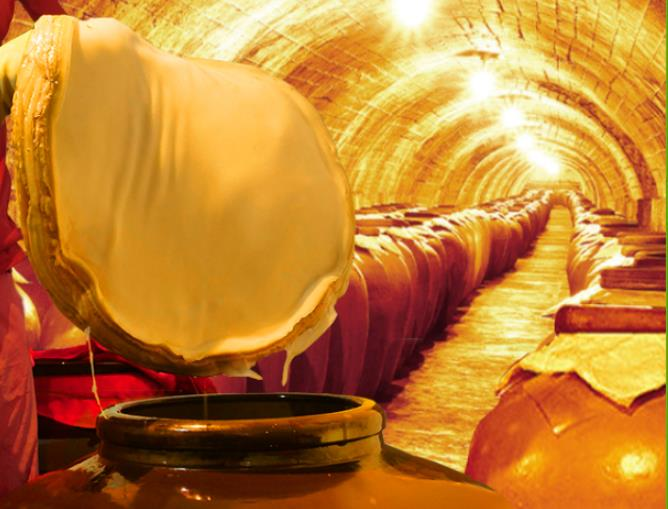 Kombucha drink is a folk traditional acid drink with a long history. At the beginning of the 19th century, kombucha was brought to Tsarist Russia by Southeast Asian businessmen, and then cultivated and applied in the Caucasus. Until the 1990s, a Russian priestess in Japan brought her back to Japan from the Caucasus for training. Finally, it spread from Japan to all over the world. Kombucha has been cultivated and circulated among the Chinese people for a long time, and it is used as one of the traditional beverages for daily consumption among the people. Because there are tea and sugar in the raw materials, the brewed tea soup is cooled and then put into kombucha fungus for fermentation to obtain kombucha.
1. Home brewing process
1. Raw materials:
Water: To make kombucha avoid mineral water, excess minerals and chlorine, as it can damage or destroy microsystems, water with a pH of around 7 is best.
Tea: Whole-leaf plain tea that is safe and pesticide-free is the best choice.
Sugar: Choose natural cane sugar (because it has fewer impurities) or organic sugar cubes.
2. Make tea:
Fermented tea needs to be soaked in 90-degree water for 10 minutes (if it is Puer tea or fermented tea with a darker color, soak until the water cools down). Green tea needs to be soaked in 90-degree water for 3 minutes, fruit tea needs to be soaked in 85-degree water for 3-5 minutes, and then cold brewed again. Do not brew tea directly with cold water, as the tea can harbor bacteria and other contaminants.

3. Add sugar:
You can adjust the amount of sugar to your liking. But remember that the more sugar you add, the more tart your kombucha will be and the more alcohol it will produce.
4. Add fruit:
When soaking fruit, choose seasonal organic fruit, wash thoroughly and peel off the skin. Natural fruit purees deliver great flavor and texture, provided they're made without any additives, and the same goes for homemade fruit syrups. Wait at least 14 days after making kombucha before adding fruit -- best practice is to add fruit 48 hours before drinking or refrigerating.
5. Preserve kombucha: Ripe plain kombucha can be stored at room temperature. Kombucha with added fruit is stored at 6 degrees: a temperature at which fermentation essentially stops. All mature kombuchas should be stored in airtight bottles to preserve their fizz.
6. Precautions for fermentation: Bacterial film is not a strain of kombucha fungus. Bacterial film is a glue block made of fine fibers secreted by kombucha fungus, also called cellulose film. The biofilm only contains a single xylinum acetic acid bacteria, which has little effect and assists in fermentation.
Many merchants regard the bacterial film as the strain of kombucha and sell it according to size, thickness and number of pieces, which is unscientific. Kombucha strains are symbionts of acetic acid bacteria, lactic acid bacteria, and yeasts. They are beneficial bacteria that are invisible to the naked eye and can only be seen under a microscope. They are all in the bacterial liquid. As long as the bacterial liquid is cultivated, the bacterial film will naturally multiply infinitely, and it will grow as big as the diameter of your container.
During the fermentation of kombucha, a large amount of vitamin C is produced, and vitamin C is one of the important nutrients we absorb. But vitamin C is quite fragile and will be destroyed when exposed to heat, light, and smoke, so avoid direct sunlight. Because the ultraviolet rays in the sun will destroy vitamin C, normal light will not affect it.
How to tell if the kombucha is alive?
Cultivate at a temperature above 20°C for 3-4 days, and if flocs, air bubbles or foams are produced in it, it means that it has survived.
After about a week, the sugar tea becomes sour and you can drink it. Don't drink it up every time, save 1/3 of the bacteria liquid, add sugar tea and continue to make it, so that it can be made in a long-term cycle. Add new sugar and tea water and continue to ferment for about 4-5 days before drinking.
2. Commercial brewing process
The above is the process and method of simple brewing with bottles and cans at home. Although the final result is the same, the output is too small to form a scale, which requires a complete set of commercial brewing solutions. Different from the traditional and superior to the traditional efficient brewing process and equipment.
Equipment composition: The equipment consists of tea making tanks, blending tanks, RO water treatment equipment, pre-fermentation tanks, post-fermentation tanks, ice water tanks, refrigerators, filling lines, etc. The material is SUS304 stainless steel.
Key points of the process: Add the tea into the steam-heated tea pot for heating, and after 10 minutes, filter out the tea soup and enter the blending pot that is several times larger through the pump. Add sugar and flavoring agent into the blending tank with stirring and dissolve, then add pure water to the predetermined amount of water, and the temperature of the mixed water is about 25°C. The next step is to enter the front fermenter for open fermentation, during which red fungus tea is added, and it can be drunk after about 2 weeks of fermentation. If you want to have the taste of carbonated beverages, then go through the rear fermenter for closed fermentation, during which time you need to fill with CO2.