How to use the residues in the beer brewing process?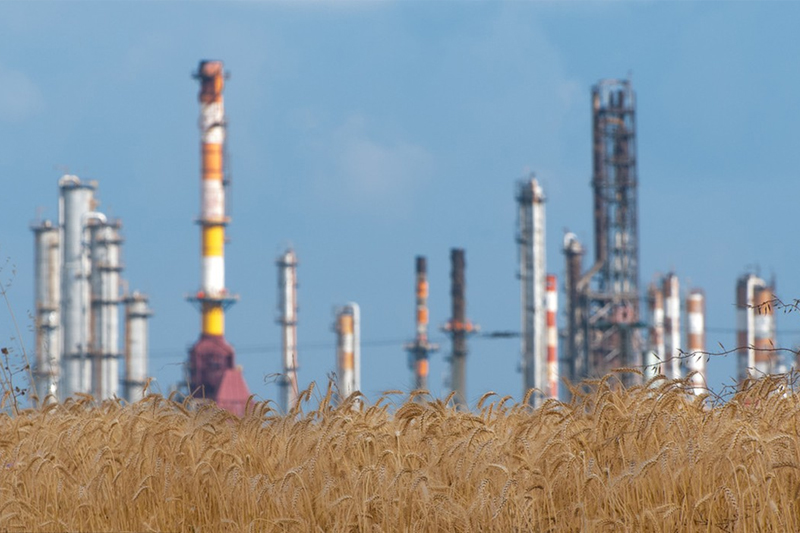 Application of Waste Beer Yeast in Food Industry
Beer waste yeast is a major by-product of the beer industry. It contains a large number of nutrients, including protein, glutathione, beta-glucan, mannan, and rich vitamins and minerals, etc. The development and utilization of these by-products has very high practical value for further improving the benefits of the beer industry.

Produce edible nutritional yeast
Edible nutritional yeast is an edible, nutrient-dense, single-celled microorganism in the form of an enzymatically inactive, dry, dead yeast that requires neither extraction nor addition. The waste beer slime is recycled, and after washing, debittering and drying processes, dry yeast powder with low moisture content can be obtained. Its nutritional components include protein, amino acids, vitamin B, minerals, polysaccharides, and other active ingredients (such as ergosterol, glutathione, etc.). At present, 20% of the recovered beer yeast in Japan is used to make edible yeast, and the powdered beer yeast food made is easy to digest and can be drunk directly, and can also be used for cooking and added to yogurt for consumption.
Production of Yeast Extract
Yeast extract is a substance obtained by hydrolyzing the macromolecular substances of the yeast cells into small molecules by the endogenous enzymes (protease, nuclease, carbohydrate hydrolase, etc.) of the yeast cells and dissolving them. Yeast extract can be used in biological culture, seasoning tonic in the food industry and advanced nutritional products in the pharmaceutical industry. Relevant researchers use beer yeast mud to prepare medicinal and edible yeast extracts, which have good economic benefits and market potential. The produced edible yeast extract can be used as freshness enhancer, flavor improver and nutritional enhancer in meat products, aquatic products, household seasoning, snack food, instant noodle seasoning and health food.
Trehalose production
In the food industry, trehalose can prevent denaturation caused by drying or freezing. It can be used as a food sweetener mixed with other sweeteners, and it can also be used as a quality improver for some seasoning foods.
Brewer's grains
Application in the food industry, brewer's grains are one of the main wastes in beer brewing production. It uses barley as raw material, and it is the residue after fermenting and extracting soluble carbohydrates, accounting for about 1/4 of the total beer production. According to measurements, fresh beer grains contain 79.25% moisture, 5.19% crude protein, 1.86% crude fat, 1.41% crude fiber, 11.50% nitrogen-free extract, and 0.78% ash. The nutritional value and development value of brewer's grains are extremely high.
Vinegar production
Brewer's grains are used as raw materials, and a certain proportion of corn flour is used. By making koji with two strains, on the one hand, the wheat husk in the brewer's grains replaces part of the filler rice husk, and on the other hand, the protein in the brewer's grains is utilized to improve the quality of vinegar. This technology not only reduces the consumption of vinegar, but also effectively utilizes brewer's grain resources and reduces environmental pollution.
soy sauce production
Soy sauce is an indispensable condiment in people's life, and the main raw material for brewing soy sauce is soybean meal. Brewer's grains are rich in protein, more than 10 kinds of amino acids and a variety of trace elements, and can be used as the main raw material for soy sauce production. Fresh brewer's grains are used as an auxiliary material for soy sauce koji making, which can not only reduce the cost of raw materials, but also easily make the koji material in a loose state. It can also greatly improve the ventilation efficiency of the koji making process and improve the mass and heat transfer effects of the fermentation process.

Used as raw material for edible mushroom cultivation
Brewer's grains are a good raw material for edible fungus cultivation. Its nutritional components are suitable for the growth of mycelia such as oyster mushrooms, Coprinus comatus, and Flammulina velutipes, which can not only reduce the production cost of edible fungi, but also solve environmental pollution. The co-cultivation of brewer's grains with cow dung and corncobs resulted in better fruiting body and the highest yield. The development prospect of the main by-products in the beer industry is very broad. In addition to waste yeast and brewer's grains, waste water and other by-products also have certain applications. The rational use of these by-products in the beer industry by biotechnology is of great significance to the economy and the environment.