The relationship between beer color and raw materials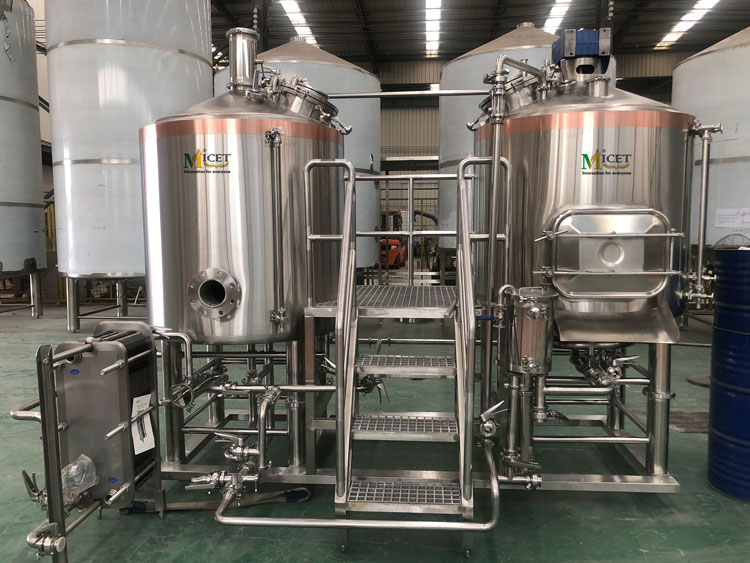 Beer is a kind of liquor with various colors. There are many factors for the color formation of different beer types.
1. The barley used in the manufacture of malt will produce different shades due to different varieties, and is directly affected by the wheat making process. If the degree of soaking wheat is too high, the leaf buds grow too long, the air humidity during the coking stage is too high, the temperature is high and the paste is baked, forming a large amount of melanin. Barley contains more polyphenols and the malt produced is darker.
2. Hops factor: Hops storage time is too long, or it has been oxidized and deteriorated. Too much phenolic acid, catechins, anthocyanins and other substances will produce bitterness, and it will also deepen the color of beer. Good hops are yellow-green, and the aged hops become brown or red due to oxidation; the tannins and iron salts in hops are blue-black, and the oxidation of tannins to red tannic anhydride will increase the color of the beer. ; The amount of hops is too large, and the addition time will affect the beer color to a certain extent.
3. The influence of brewing water factors on the leaching of color substances: If the carbonate content in the water is too high, it will increase the color of mash and increase the color of wort. If the pH of the brewing water is too high or the water quality is too hard, it will increase the chance of leaching of pigments and excessive dissolution of polyphenols. Therefore, the water should be softened and pH adjusted during use to ensure that the final wort pH is between 5.2-5.5.