Micet- 1000L complete brewery equipment installed in Chile, congratulations! Then it will start trial operation. Hope the customer business is boom!
2 Vessel of 1000L directed-fire heating way brewhouse, 12 units of 1000L fermenters, and also miller, glycol cooling system, CIP, and controlling cabinet!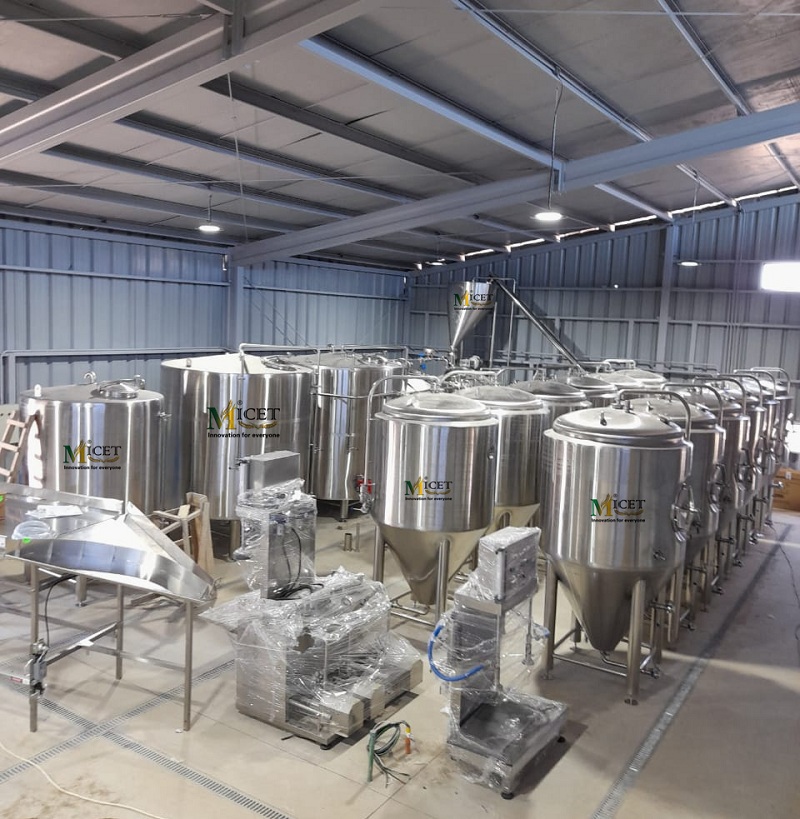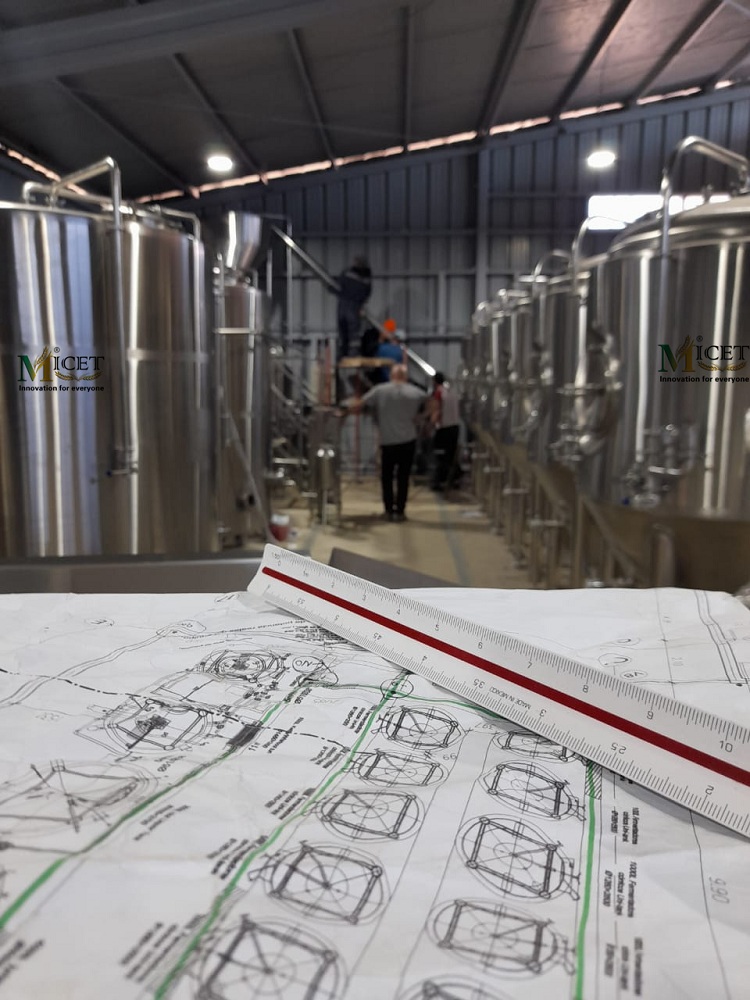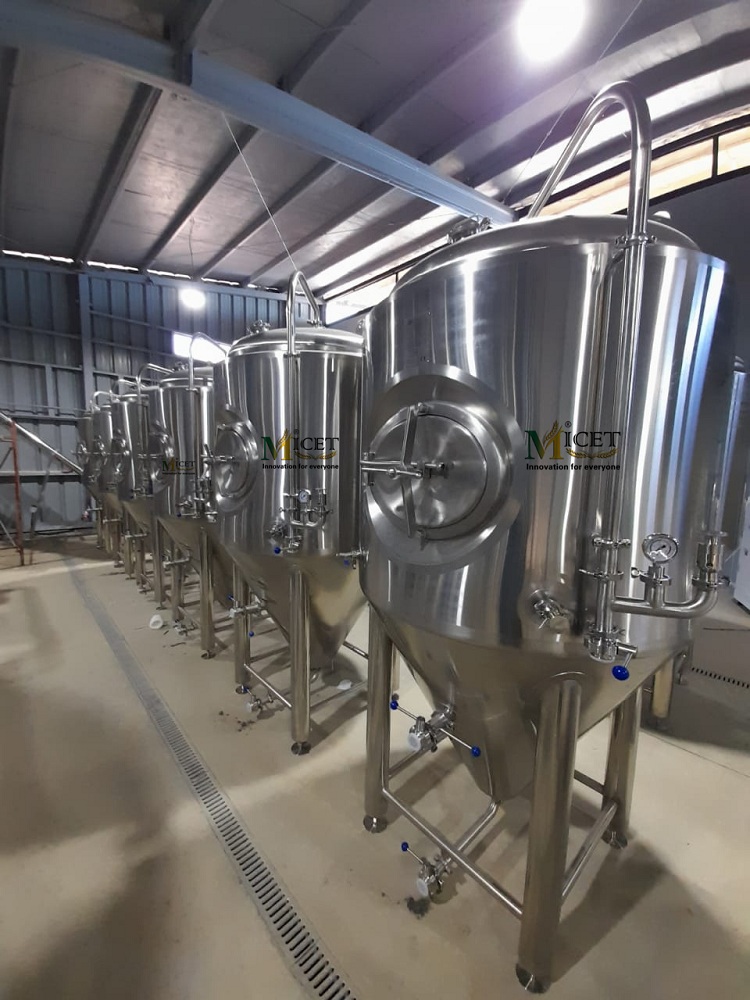 Thanks to Micet team that produces high-quality products and Micet chief engineer for online installation guidance; Thanks to Chilean engineers and workers for their patience assembling.
Micet's service tenet is to solve every problem of every customer.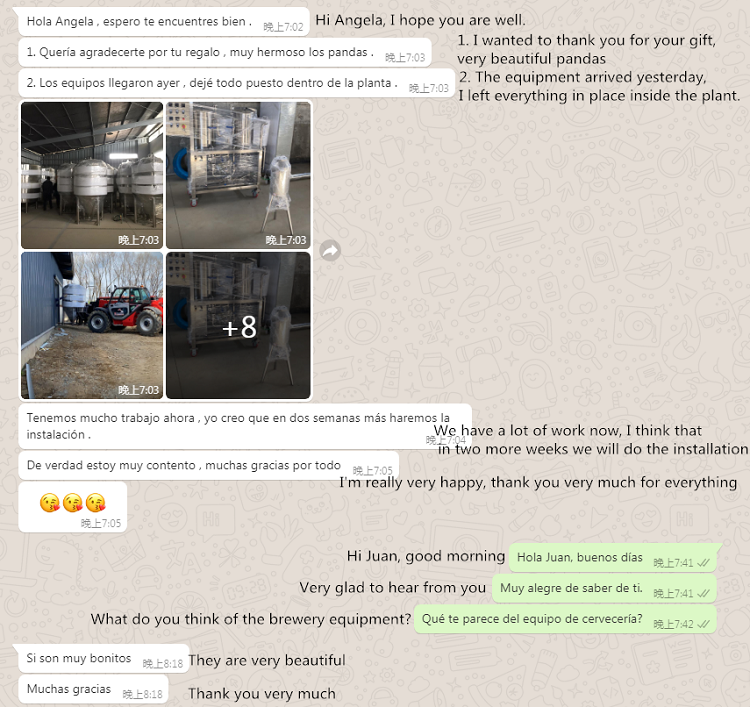 More details, just contact with:
[email protected]