The oldest beer in the world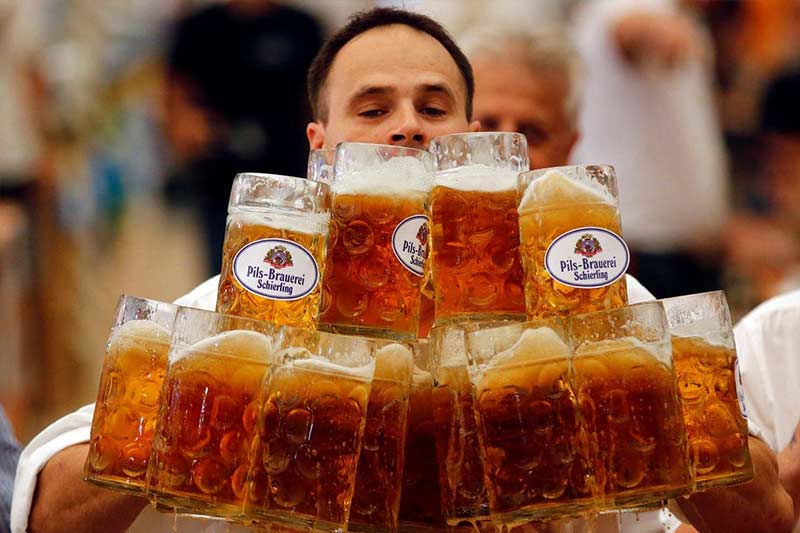 Australian brewers have managed to capture a 220-year-old beer. The beer is made with yeast from beer bottles found in a shipwreck off the coast of Tasmania.

They traveled from the south coast of Australia to Sydney on foot after a shipwreck from Calcutta in 1797. Carrying 31,500 liters of rum and beer, it was damaged in rough seas and wrecked in the northern part of mainland Tasmania, between what became known as Protection Island and Rum Island.
The ale was Imperial Porter, similar to the kind of beer that was shipped to Sydney at the time. According to the James Squire website, "This clever and interesting beer uses traditional British hops Fuggle and Bramling Cross to deliver an earthy note of black currant. In this release, Maris Otter has been included in the ale sheet, driving a lovely full-bodied ale. The hero, of course, is The Wreck yeast, which delivers spicy clove notes on top of a pleasant warming sensation. The result is a complex and smooth Port wine that offers a truly unique drinking experience. "

This historic claim has also been corroborated by QVMAG and the Australian Wine Research Institute, which uses aged yeast to brew the beer, and has not been challenged by any other body.

"This is a food with microbiology that the world hasn't experienced in a long time."

One of three beer bottles salvaged from the wreck is still intact and free from saltwater contamination thanks to its unusual red wax seal. The long-dormant yeast found in the sludge at the bottom of the bottle was then cultured. Brewers nicknamed "zombie yeast" must first ensure that the volatile yeast is also killed and does not spread uncontrollably throughout the brewery.

We can actually theoretically remake this beer as many times as we want because we can monitor the yeast so it doesn't change its genetics. There are a lot of new beer brands on the market that won't survive for long.