How to build your own beer brand?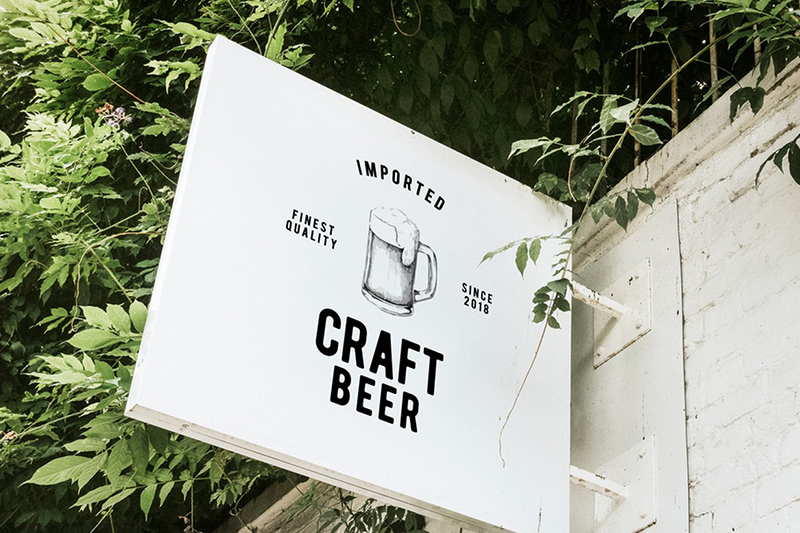 In the past few years, the craft beer brewing industry has experienced explosive growth. For example, the US has opened more than 5,000 small beer breweries. The strong growth is not only in the US market, but also a global phenomenon. This has changed the alcohol industry in turn.

Brand construction is a challenge facing many craft beer companies
Craft brewers often have only a fraction of the market resources compared to the larger players, and with many brands born out of a passion for great brewing, marketing often takes a back seat in the process. A good brand can accelerate the success of a great product, so they need to think early about how to build and promote the brand for commercial success.
How to grow and survive
Are the colorful brand owners happy with the experience that drinkers like me end up with. Or do they really have more ambitious growth plans, which may be harder to achieve because craft beer brand owners don't have access to the same resources as larger breweries.
Steps towards business success
1. brew good beer
Whether it is the unique quality control process you apply, the special ingredients used in the brewing process, the freshness of the beer when it is served, cold chain logistics solutions to ensure that the temperature (especially in Asia) does not degrade the quality of the beverage during distribution, or quality consistency between batches or different beers.

2. Develop a growth strategy
Part of your business plan before you start must focus on finding a base of differentiation big enough in a competitive market environment. Any beer brand that hopes to achieve long-term success has to be able to really do one thing well: provide your drinkers with exceptional value.

3. Retail channel
For many people, entering retail is an entirely different matter. Not just the corner liquor store, but get your brand listed at national retailers. When you address usability issues, you've achieved a huge step toward brand growth. Breaking into big box retail can help you reach a larger audience with your craft beer brand and help take your brand to the next level.