Malt Crushing in Beer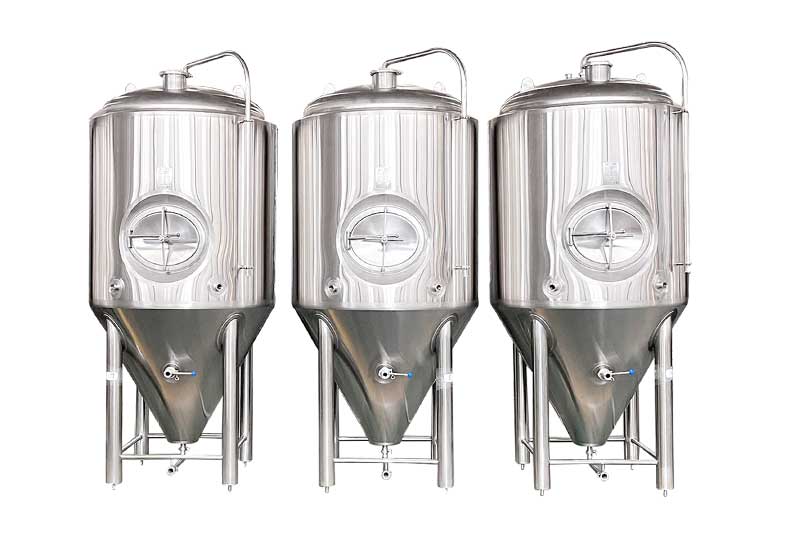 Malt crushing is the first step in the beer brewing process. The crushing quality of malt directly affects the mashing process, mashing time, raw material yield, beer color, taste and flavor, etc.
Malt crushing purpose:
(1) Increase the contact area between raw materials and water, which can effectively shorten the saccharification time.
(2) It is beneficial to the leaching, dissociation and action of enzymes.
(3) Solubilizes malt content and promotes further dissolution of malt-insoluble substances.
Malt Crushing Requirements:
Make malt grain skin broken but not broken, content as far as possible crushed.
The husk of the malt serves as a natural filter layer for wort filtration and should be kept as intact as possible. If the husk is too finely pulverized and the wort layer is too tight, it will increase the filtration resistance and prolong the filtration time; at the same time, the harmful substances in the epidermis (such as polyphenols and bitter substances) will dissolve more into the wort, which will deepen the color and luster. Make the taste of beer rough and unpleasant.
Malt crushing method:
(1) Dry crushing: commercial malt is directly put into crushing.
(2) Humidification and crushing: Use spraying or watering to increase the water content of malt by 0.7~1%. Advantages: The volume of the husk is increased, and the husk is completely crushed; the endosperm is dry, which is conducive to crushing.
(3) Wet pulverization: pulverize malt and a certain proportion of feeding water at the same time.
Precautions for Malt Crushing Operation:
Destone, iron, impurity and purification of malt.
(1) The malt is moistened and moistened, and stirred evenly.
(2) Adjust the spacing between the knuckles (0.3-0.35mm).
(3) Start the motor to idle for 30~60s.
(4) Uniformly unload and pulverize, check the pulverization results, and adjust.
(5) After the malt is crushed, idle for 30~60s, power off, and clean up.

If you plan to start your own brewery. Micet Beer Equipment can help you answer your questions and provide beer equipment. We provide complete beer brewing equipment, micet is looking forward to cooperating with you, my friend! !